Remote Work, Tech Stack
Best Tools for Working Remotely: An Article I Wrote from My Couch
Time to ditch the long commutes and uncomfortable work clothes. These are the best tools for working remotely and getting things done.
BONUS MATERIAL: REMOTE CONTROL PDF
Get actionable advice from industry experts on topics from marketing to productivity.
Download Now
Time to ditch the long commutes and uncomfortable work clothes.
When you work remotely, traffic is irrelevant and bathrobes are suddenly fit for work. Your only coworker is a dog, who never makes awkward small talk in the break room (yes, the weather will do weather things).
What I'm really saying is, working remotely is the dream.
But that doesn't mean it's always easy. Working from home, a coffee shop, or coworking space has its challenges. Many people find it immensely distracting. It can be hard to keep a healthy work-life balance. And sometimes it's just plain hard to stay productive when your boss isn't down the hall.
Fortunately, applying the right tools can make your remote work much more pleasant and productive. In fact, once your systems are in place, you'll probably be even more productive than you ever were at the office. (In fact, we have a free e-book all about how you can make remote work, work for you.)
So kick back in your fluffy robe, this article is for you, remotees.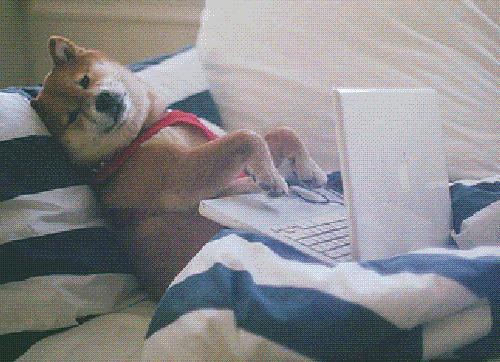 Best tools for working remotely
Time blocking (i.e. Calendar apps)
Some days, staying focused is as simple as putting that perfect Spotify playlist on full blast. Other days, you need the help of some powerful productivity tools.
Many entrepreneurs and remote workers swear by a work process called time blocking. Put simply: you use a digital calendar to schedule your whole day down to half-hour time blocks.
Want to do laundry? Put it in the calendar. Have a bug to fix in the app? Put it in the calendar. Want to check Twitter? Put it in the calendar.
Here are three of our favorite calendars:
Book Like A Boss – Book Like A Boss of AppSumo fame is the preferred tool of the AS team, mainly because of its slick integrations with your every calendar under the sun (Google, iCal, Outlook, Exchange, etc.) and Zoom! BLAB is deeply customizable and adjusts to your and your bookers' time zone, making it easier than ever to stay globally connected.
Calendly – Calendly offers several cool productivity features. Instead of emailing back and forth about calendar availability, you can literally just send someone a link to your calendar and they'll find an open timeslot. Plus, you can add buffer periods before and after meetings so that you have time to make notes after a call or wrestle your dog before your next appointment.
Google Calendar – Free and incredibly popular, Google Calendar is an easy way to stay on top of your work. Enjoy alerts about upcoming meetings, share your calendar with your team, and easily sync the important stuff with your Gmail.
Project management
Agiled: This tool can help you manage all of your business in one place. You can manage clients and leads, create invoices, get paid, provide support, create proposals, and manage tasks and timesheets in one place. If you hate switching between tools, Agiled is the best choice for you.
Plutio: A Sumoling favorite, this tool helps freelancers organize their day and their business, all in one app. Manage invoices, one-off tasks, ongoing projects, emails, and more. If you're in the market for an all-in-one tool for running your small business, this app should be on your shortlist.
MeisterTask: Stay on top of projects happening in your office. MeisterTask lets you visualize project deadlines, progress, and set expectations about who needs to do what.
Quip: Quip gives you the ability to edit projects and chat live in a doc so you don't have endless email chains and back-and-forths. Imagine a more communication-friendly Google Docs.
Smartsheet – Smartsheet is used by some of the most recognized enterprise-level companies in the world to stay organized and make faster decisions. With calendars, in-app discussion, and project management features, it helps you stay connected to everything your team is doing, even from afar.
Stackby – Stackby is a flexible, collaborative work management platform that works as both a powerful real-time database and an easy spreadsheet. It has over five unique layouts – Tables, Kanban, Calendar, Gallery, and more to configure your projects, your way. With its powerful automation and column level API features, not only you can plan and manage, but also automate your work from anywhere you are.
On a similar note, if you're looking for task management apps, try Trello or Asana. Evernote for Business is ideal for note-taking. Also, Achieved is a to-do list that helps your whole team stay up-to-date on each other's daily goals.
Remote meetings
Of course, you'll need Zoom, Skype, Google Hangouts, GotoMeeting, Eyeson, or Webex, etc. for video calling. A simple free web app like Every Time Zone or World Time Buddy can help you make sense of time zones (if it's 11 am here, it must be 14 pm there, right?).
You may want to check out Parabol, a free retrospective meeting tool that allows you to aggregate team feedback on a topic, vote on next steps, and get your remote team all on the same page—regardless of location.
For 1:1 meetings, checkout Meetfox, which lets you book and host calls, as well as automate invoicing from one platform.
Staying connected
Here's the thing about remote workers: we could be literally anywhere. Maybe I'm writing this article from the top of the Alps. Perhaps I'm in a cafe in Paris admiring the Eiffel Tower. Or maybe I'm writing this from Taco Deli in Austin (full disclosure: I'm not, but I should be).
Literally anywhere. And you could be too.
So how do you stay connected to your team, even from afar?
Slack – Slack is an easy-to-use direct and group messaging tool that is free at the most basic level. Slack is a popular way to stay in touch with your team, whether you're at the office, across the globe, or in a snuggie on your couch.
Twist: This is a zen group chat from the team at Todoist (who happen to be fully bootstrapped and remote). This business chat app lets you organize conversation by project so that you can easily stay on top of the latest decisions without scrolling through an endless feed.
Elium: Articles like the one I'm writing present a big problem: with all these great apps working simultaneously, important content gets lost. How do you stay organized when everything is in different apps, Slack channels, and email threads? Elium aggregates all your important content into one easily searchable hub. Your whole team can find what they're looking for quickly.

Avoiding social media
Productivity has an arch nemesis. Her name is Social Media.
Here's how to stay off those damn apps:
Offtime: Offtime helps you block social media apps on your phone.
Cold Turkey: This software lets you block certain websites on your Mac or Windows.
You can also balance your life and track hours with toggl or Harvest, but we'll talk more about those later.
I use a Chrome plugin called Web Timer, which tells me how long I've spent on different sites each day. It doesn't restrict me from visiting certain websites, but it does make it clear when I've spent too much time browsing Twitter. #shame
My web timer, actively shaming me
Enjoying the as-you-need-it office space
Some of us have zero problems working from home. We're focused, working from our underwear, dressed comfortably, and know how to stay productive from our own couch.
But that's not everyone. Some people need to get out.
If you're not ready for the commitment of your own office or coworking membership, try DeskPass. This app lets you work from several coworking spaces every month. If you're ready for a new location, just switch things up!
Time tracking
Billing by the hour? Here are two apps to help you stay focused and keep track of your hours.
Harvest: With Harvest, you can automatically pull your billable time into invoices. #NoMath
Toggl: Get reports about how you're spending your time, automatic timesheet management, and more with Toggl.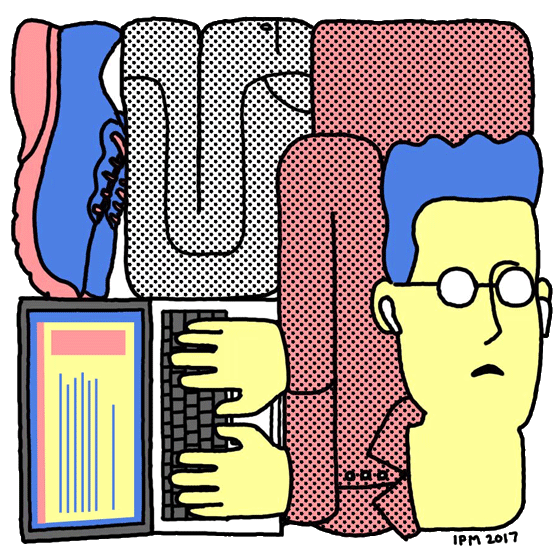 Ergonomic home office
Couches are cool and all, but many of us are our most productive and focused with an office-like setup at home. Over time, you need comfort and posture support. Here are some tools to help you stay comfortable:
Laptop stand: If you use your laptop instead of a desktop, staying eye-level with your computer can improve your posture. We use this stand every week and are pleased with its cost and functionality. Some people go all-in with a pricer standing desk or this $22 IKEA standing desk hack.
That about sums it up. If there are obvious tools you think we overlooked, you may want to read our list of 10 best free tools for entrepreneurs. If you work with a team, check out our list of the best remote team tools or learn from Gil Gildner, the remote expert himself, how you can boost your remote team productivity.
How do you stay productive as a remote worker? Share some of your favorite tools for working remotely with us in the comments!