Marketing
Content Marketing Hacks to Double Your Blog Traffic
---
BONUS MATERIAL: ESSENTIAL MARKETING START GUIDE PDF
Level up your digital marketing with our best tips for freelancers and agencies.
Download Now
The man, the myth, the content marketing legend: Chris Von Wilpert. There is no doubt Chris has entered Sumo folklore. Some say he once lived at the AppSumo offices for half a year. Others say he wielded his content marketing superpowers to double Sumo's newsletter subscribers in just months.
I'm here to confirm that both rumors are true. But today we only have time to delve into one of these topics: AppSumo office hotel doubling your blog traffic.
In a popular webinar, Chrystie Vachon recently interrogated Chris until he spilled all his content marketing secrets. If you want to hear the techniques straight from the legend himself — or just tune in to hear his dreamy Australian accent — you can find the conversation on Youtube.
If you don't have an hour to spare, I've also unpacked his main points in this article.
So read this post, bookmark it for reference, and send it to your boss. You may even want to hide it from your competitors because Chris is going to teach you how to double your blog traffic through expert-level content marketing hacks and techniques.
Here we go!

How do you become a better blog writer?
What dark, nightmarish power do writers summon to become masters of their craft?
None, we just practice and read good writing. (Admittedly, that's the exact excuse a bewitched person would use if you confronted them.)
Good writing comes from focused practice and through reading the work of experts. In the copywriting and content marketing world, as Chris points out, this means specifically reading the work of great advertisers and digital marketers.
Pay attention to the way blog-writing experts format articles. How do they form headlines? How long are their introductions? When do they state the thesis of the article? Do they tell personal stories?
Most of these structural elements will be completely intentional. All you have to do is follow their example when you practice. You don't have to reinvent the wheel with your blog.
And regarding practice, remember that it's okay for the first several posts to not be the best. It takes time to find your voice.
However, as a rule of thumb, always aim for simplicity and clarity. Your audience (probably) doesn't care about your poetry. But they do care about learning some of the awesome tips and techniques you have to share.
If you want people to understand what you're saying, be clear. Don't write like you're bullshitting a college paper.
How do you choose topics that attract ideal customers?
One of the keys to creating relevant content for your audience: plan ahead.
It's hard enough to write great articles even when you have the article topic. Don't make it harder on yourself by assuming you can write something great without some direction.
Create a content calendar
Schedule a time in your calendar to brainstorm topic ideas by yourself or with your team. Here are some ways to come up with ideas:
Use Google's predictive search or scroll down to the "related search" section to mine ideas. Like so:

Use industry buzzwords. You probably already know a few, but you can find more by searching trends on social media or reading the names of keynote speeches at industry conferences.

What are common questions you receive about your services or product? FAQs can easily be turned into blog topics.

Look at your website and blog metrics. What articles and topics are getting the most attention?

Read reviews: what are people confused by, excited about, or upset with?
Once you have your list, throw those topics into a Google Sheet or a Google Doc. You'll have a long list of keywords. Search for these keywords in SEMrush, Ahrefs, or Moz to see the traffic potential for each.

Find your angle: Opportunity gaps
Now that you have your topics, it's time to find opportunity gaps. Chris says there are four ways to angle your article to position it for the greatest reach:
Freshness gap:

When was the article published? 2007? Nah. It's time for a content refresh.

Quality gap:

You

know

this blogger didn't summon any dark powers. When the article quality is low, opportunity is a go.

Authority gap:

Are the top articles from reputable, recognized sources? If not, this may be a good opportunity for someone with greater industry authority (like yourself) to chime in and push those smarmy bloggers further down the rankings. Move aside,

SmartestMarketerYouEverSeen.wordpress.com

, there's a new kid in town.

(Nope, it's not a real link. Don't even try.)
Relevance gap:

Google is pretty good at organizing and presenting relevant content when it's available. When Google seems to present random, irrelevant responses, that's a sign that there may be a relevance gap. Time for you to fill it.
100% Creation, 100% Distribution
Many bloggers and marketers have heard this advice: 20% Creation / 80% Distribution. That's a common formula for having a successful content marketing campaign for each blog.
But Chris flips the math on its head, spins it around a few times, and tosses it over his shoulder and out the window. He says content creation and distribution should be 100% Creation / 100% Distribution. Both steps bleed into one another and both deserve your full attention.
You should be thinking about distribution as you write the article — it's all one strong swoop.
How to distribute content
Headline
Spend lots of energy creating headlines. When someone at Sumo.com writes an article, the author must create 5 headline options. Chris will pick his favorite and then create one to compete against it. Then they'll test the headline using Amazon Mechanical Turk. Whichever headline performs best gets published.
Teasers
Build up anticipation for the content before it's even released. Chris recommends posting screenshots from the article, snippets from embedded videos, etc. You can also use this to nudge people to subscribe to your email list or one of your social channels.
Social media
Because social media channels like to keep readers on their site, it's best to adapt a post for each social media channel. By creating abridged content for each channel, you can appease the social media gods and also drive attention to your ideas. Just don't forget to link the original article in the comments so people can still read the full blog.
Post across your personal social media AND business profiles. Organic reach is much stronger on personal profiles, so you don't want to skip that. You can also use Facebook groups, tag people in photos on Twitter, and post in LinkedIn groups.
Share it with your team
Build engagement with the post by sharing it with your team. They can comment, reshare, like, etc. Social media is all about social power (i.e. social proof). Engagement can snowball: If you already have people engaging with a post, others are even more likely to interact. You can even do this with paid ads.
Post on Zest (or other topical platforms)
Zest is geared toward informing marketers. Therefore, it's a great place to post articles that are about marketing and advertising. Not your topic? There are similar websites in other industries if you're willing to spend the time to research. You may consider turning your blog post into a podcast or posting in certain Reddit forums, for example.
Build a following
The best distribution comes from simply building a massive audience that loves your content and follows your newsletter. That takes time and effort but is well worth the investment.
One of the main ways Sumo grows its email list is through Content Upgrades.
Here's how it plays out:
Someone follows a link to your article. A pop-up (or other call to action) asks the reader if they'd like to dive even deeper into the topic they're reading about. All they have to do is provide their email address (you see where this is going…).
Next, the person signs up for your newsletter, gets the information they're looking for, and leaves happier and more informed than before. Plus, you grew your audience. Woohoo!
These lead magnets can be swipe files, PDFs, ebooks, white papers — you name it. The key is that they should be relevant to the topic the visitor is already reading about.
No budget and starting from scratch? Here's what to do
For beginners, Chris recommends starting small. Instead of creating long articles and videos, just begin by writing one social post per week about something going on in your business.
When people start interacting with your content, it will build momentum. Move from posting once per week to once per day. Then you can use the momentum you gain from your following to start a blog, podcast, or video channel.
Go with your strengths. Are you a good writer? Start a blog. Are you comfortable on camera? Use video. Are you good at talking about your expertise and interests? Start a podcast.
The key is to get started.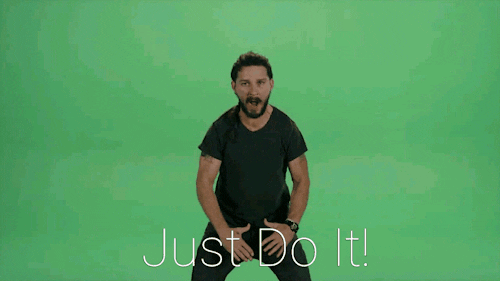 Wowza! Thanks again for all the tips, Chris.
If you want to catch the full webinar, hop over to the Youtube video. (Don't forget to Subscribe so you never miss future webinars.)
What was your favorite content marketing nugget from the webinar or this article? Tell us in the comments.