Software Alternatives
9 Best Paid and Free LastPass Alternatives For 2023
Managing passwords is a pain, isn't it?
With over 80% of today's data breaches being caused by weak, stolen, or reused passwords, password management tools are becoming increasingly important. They store and generate secure, encrypted passwords for you — the only password you have to remember is the single master password to the manager itself.
LastPass is one of the most popular password managers on the market, but it's not right for everyone. In this post, we compiled some of the best paid and free LastPass alternatives you can use.
Wanted to quickly compare between the free and paid plans across all LastPass alternatives? Click the button below to grab the one-page cheat sheet PDF:
Live on AppSumo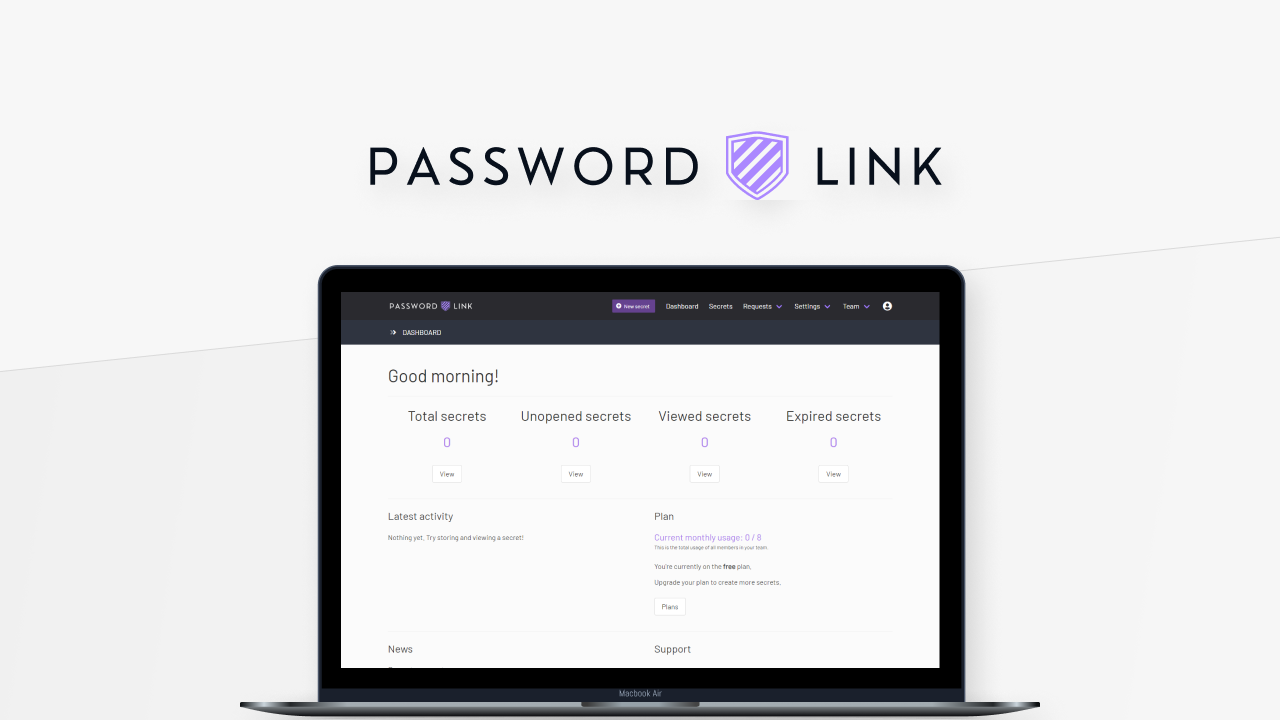 Send and receive confidential information securely.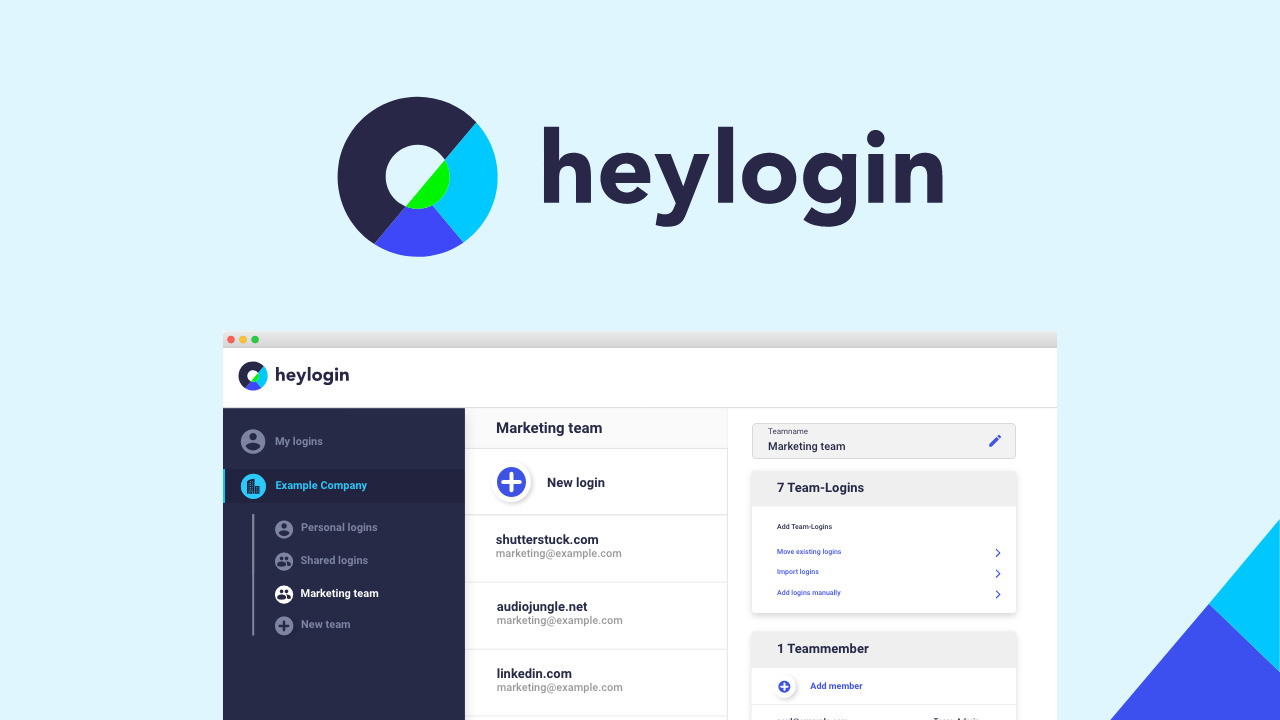 Log in to all web-based applications with just one click.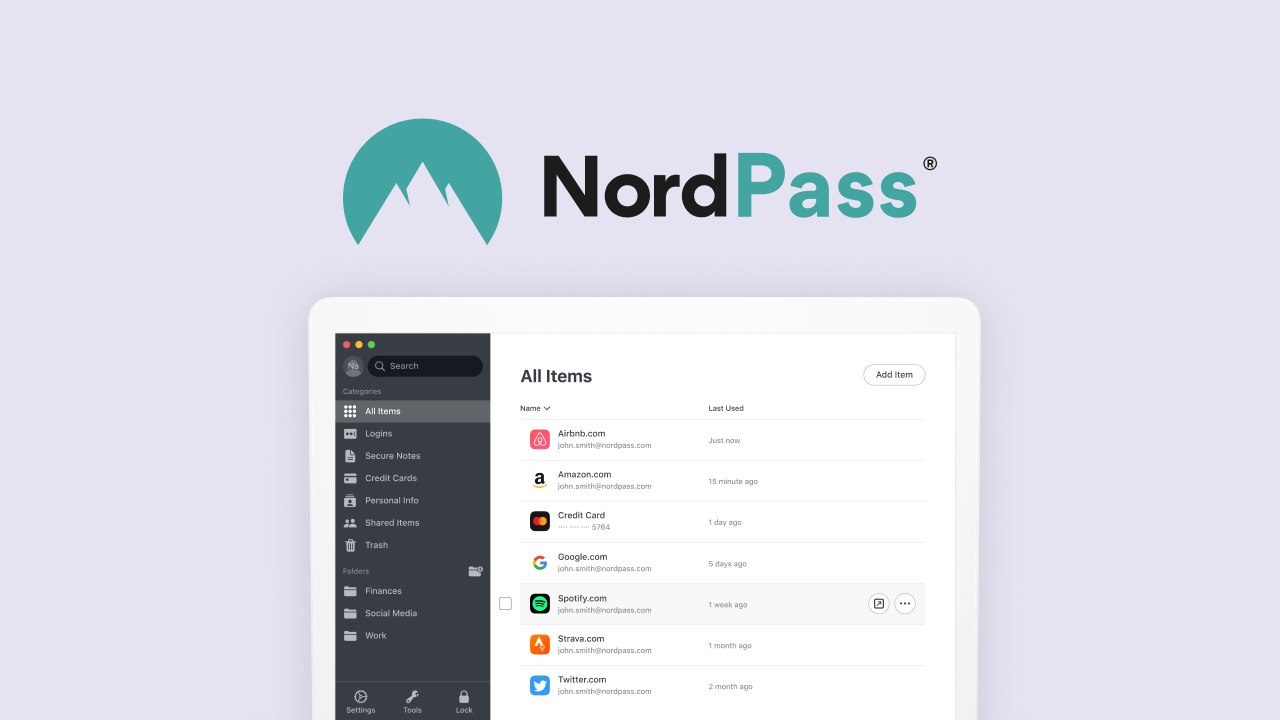 Store all your passwords in a single and secure place.
An overview of LastPass
LastPass generates, stores, and syncs secure passwords to all your chosen devices. It allows you to share passwords with others, alerts you to weak and duplicated passwords, and uses a zero-knowledge approach (the company does not store, track, or sell your data).
Key features: 
More password recovery options than most password managers.
Uses AES 256-bit encryption (the same encryption method used by high-security banks and the military).
User-friendly interface and easy to follow instructions.
Potential drawbacks: There is no access to direct customer support.
Cost: Alongside the free plan (with a limited device access), the premium plan costs $3 per month and the family plan costs $4 per month.
The best LastPass alternatives for easy password management
Below, you'll find a breakdown of the benefits of using LastPass and the best LastPass alternatives.
1. NordPass
AppSumo Deal: NordPass
Store your passwords, credit card details, secure notes, and personal information — and access them at any device at any time.
$29.00 | $58.99
Build by the team behind NordVPN, NordPass is the next generation password manager fit for individual users and businesses alike. With NordPass you can safely store your passwords, credit card details, secure notes, and personal information.
Key features:
Identify vulnerable passwords, check if your data has ever leaked, and generate new complex passwords to protect your accounts
Autosave passwords with a click and the next time you log in, NordPass will fill your details for you
Password strength checker to boost your online security
Potential drawback: Newer tool (first introduced in 2019) compared to other LastPass alternatives.
Cost: Personal plan starts free with paid plan starts at $1.99 per month, billed annually. NordPass also comes with a family plan at $3.99/month, billed annually for up to five unique accounts; and a business plan at $3.99 per user per month, billed annually. For a limited time, you can get NordPass for $29 a year on AppSumo.
Who it's best for: Anyone who never wants to reset their passwords again and who longs for peace of mind while browsing online.
2. PassCamp
PassCamp is a browser-based password manager for individuals and small teams. It uses a zero-knowledge approach and offers end-to-end encryption (as well as other features) to enable safe management of sensitive data.
Key features: 
Stores passwords as public keys (passwords are converted into a code that only the owner can see)
Auto-fills password fields with a browser extension for Google Chrome, Mozilla Firefox, and Safari
Shows the history of changes made to passwords or notes
Potential drawbacks: Limited integration with third-party apps like Gmail, Dropbox, and Office 365.
Cost: The personal plan starts free and the personal premium plan is €2.50 (approx. $2.95) per month. The team plan costs €3.50 (approx. $4.16) per month.
Who it's best for: Small to midsize teams who want to safely store and share passwords for multiple accounts.
3. Dashlane
With over 14 million customers, Dashlane is one of the popular premium LastPass alternatives. It handles all the basic and advanced tasks of a password manager with ease and has unique features for extra security.
Key features: 
Biometric logins across Android and Apple devices
Compatible with Windows, Mac, iOS, Android, Linux, and Chrome OS systems
Built-in VPN for added online security (available with paid options)
Potential drawbacks: The paid plans are expensive, and the free version is limited to 50 passwords.
Cost: Starts free and then $3.33 per month, billed annually. Dashlane also has a family plan at $4.99 per month, billed annually.
Who it's best for: For teams that need to manage sensitive data and want the extra assurance and convenience of a built-in VPN.
4. RoboForm
RoboForm is a budget-friendly password manager for personal and business use. Individual users can create and store complex passwords, while businesses can easily assign credentials, delegate permissions, deploy security policies, and view reports.
Key features:
AES-256 bit encryption for secure password creation, storing and sharing
Passwords can be synced across multiple desktop and mobile devices
Notes can be associated with passwords
Potential drawbacks: RoboForm has no breach monitoring or encrypted storage.
Cost: In addition to the free plan, personal plans start at $1.99 and family plans at $3.98 per month, both billed annually. The business plan costs $3.35 per month, billed annually.
Who it's best for: Personal users and businesses who need a budget-friendly password management software.
5. 1Password
While 1Password is compatible with all devices and operating systems, it is geared towards Mac and iOS users. The password management app features multiple browser add-ons, auto-fill forms, a digital wallet, and a flexible password generator for more control over the passwords you create.
Key features:
Travel Mode hides specific vaults on your devices when traveling (for a limited time)
Multiple vaults to organize and store different passwords
The Watchtower feature reports vulnerabilities and even reports credit card expiry dates
Potential drawbacks: There is no free version available. (But you can get a 30-day free trial.)
Cost: Personal and family plans start at $2.99 per month, billed annually. Team and business plans start at $3.99 per user per month, billed annually.
Who it's best for: Government workers, executives, and teams who travel frequently and manage sensitive, or top-secret data.
6. Sticky Password
Sticky Password is a LastPass alternative that securely stores all your login credentials and generates new, secure, and unique passwords for your accounts.
Its ability to sync via Wi-Fi without accessing the cloud offers an extra layer of security, but it lacks the advanced features of other premium password managers.
Key features: 
Offline access to your password vault
Biometric and PIN code logins
Syncs passwords across and is deployable on Windows, macOS, Android, and iOS devices
Potential drawbacks: Does not automate password updates.
Cost: The premium plan is $29.99 per year and comes with sync, backup, and password sharing — features that are absent in the free plan.
Who it's best for: Individual users who want a minimalistic password management tool.
7. Enpass
Enpass is a straightforward password management app that combines intuitive design with mobile compatibility for ease of use.
Key features: 
Saves passwords locally or on third-party cloud storage
Provides secure password sharing options
Free when used on Windows, macOS, and Linux desktop devices
Potential drawbacks: No real two-factor authentication options for logging into the device.
Cost: The app is free for desktop users. If you use over 25 items in a single vault, paid plans start at $12 per year for the first year, and then $23.99 per year after that.
Who it's best for: Desktop users who want a free password management app.
8. Keeper 
Keeper is a well-rounded password manager and digital vault that stores website passwords, financial information, and other documents using AES-256 bit encryption and a zero-knowledge system.
As a LastPass alternative, it offers multi-factor authentication and has rare features like dark web monitoring and encrypted messaging.
Key features: 
Add text, documents, and photos to each password entry
Easy to use password import features
Advanced security options for business users (DUO Security and RSA SecurID)
Potential drawbacks: Users have reported the app interface as "old fashioned and boring."
Cost: $3.75 per user for the business plan, and $5.00 per user for the enterprise plan. Personal plans start at $2.91 and family plans start at $6.24.
Who it's best for: Medium to large teams who need to manage and store sensitive documents and assign credentials.
9. Bitwarden
Bitwarden is an open-source, desktop-based password manager with AES-256 bit encryption and a zero-knowledge model. The rich features available in the free version and the cheaper family pricing plans make it a popular alternative to LastPass.
Key features: 
Self-hosting options for maximum security
APIs to automate onboarding and management functions
Security reports that reveal weak passwords and show helpful data security metrics
Potential drawbacks: Limited support for iOS
Cost: The premium plan starts at $10 per year, the family plan costs $40 per year. Business pricing is $3-$5 per user depending on the features required.
Who it's best for: Individuals who want a cheap family password manager that enables more control over data security.
Which LastPass Alternative Should You Pick?
Password manager has became a must-have tool as the world is getting more digitalized and everyone is working remotely.
LastPass offers an excellent free plan and a strong premium plan with desirable features and pricing. There's a lot to like, but it's not your only option.
If you want a free LastPass alternative with strong features, go with an open-source application like Bitwarden. If you want premium plans suitable for larger teams, 1Password and Dashlane are great alternatives.
Or you can download our LastPass Alternatives Cheat Sheet to quickly compare the free and paid plan across all the password managers mentioned in this post.
For more business tools at the fraction of their original cost, check out the AppSumo store.