Covid-19 Communications, Remote Work
There's So Much More Time for Activities! What to Do While You're Stuck at Home
Stuck at home because of the coronavirus? We're right there with you. This quarantine guide is designed to help you stay sane!
BONUS MATERIAL: REMOTE CONTROL PDF
Get actionable advice from industry experts on topics from marketing to productivity.
Download Now
Alright, Sumo-lings, it's no surprise that we're all stuck at home. So we wanted to check in on your sanity. How are we doing?
Unless you've been living under a rock, you've been affected by the COVID-19 novel coronavirus in some way. (And if you do live under a rock, stay put – we're doing something called "social distancing" right now.)
By now, we know how to wash our hands the proper way (TL;DR: at least 20 seconds, under your nails, and get your thumbs, too). We know we should stop touching our faces as much. We've read the latest headline featuring the latest horrifying statistic.
It's a time of uncertainty and your head may be racing with a million thoughts, especially as a business owner: What do I do to keep my business on track? How can I make remote work, well, work for me? How can I survive as a freelancer?
We hear you, and we've got some awesome resources for you on our blog. But it's also important to take a moment in these stressful months to come, and focus on #1: you. 
Let's take a look at the positives. In a fast-paced age where you've been too busy to work on your novel idea or catch up with your old friend from high school, you've now got the gift of time. No excuses now. If you're reading this, you've also got the gift of high-speed Internet. Imagine being quarantined on dial-up…or gasp, no Internet? 
Lastly, you've got solidarity. It may seem lonely (self-quarantine kind of does that to you), but the whole world is here with you, including our awesome team. Need ideas for what to do while you're cooped up at home? Here's a look at what the AppSumo team has been up to, along with helpful tips, suggestions, and recommendations.
✢
The Ultimate Guide for Things to Do While Stuck at Home
Health and Fitness
Cartoon by Jason Polan
Independent, athletic
I been sweating, doing calisthenics
– Lizzo, "Fitness"
Now more than ever, it's essential to keep your body moving, especially with gyms and fitness classes closing down. Before you go all in on a prison workout, here's some fitspo for you:
✢
Food

Chief/Chef Sumo Noah proves it's never too late to level up your cooking game.
With restaurants closing or limited to takeout/delivery, now is a great time to learn how to cook your favorite foods (as you know, we're taco people here at AppSumo). After all, you don't want your culinary legacy to be "Grandma's Famous Open-the-Seamless-App Recipe."
✢
Skills
If you've ever wanted to learn Japanese or how to play a ukelele, now's your chance. Being inside with Internet access is a great opportunity for self-improvement. Who knows? Maybe you'll emerge from self-quarantine a lock-pickin', cross-stitchin', knot-tyin' jack of all trades.
Hobbies/Activities
Noah, our Chief Sumo, has been sharpening up his chess game while social distancing. Add him on Chess.com: okdork.
In other Noah news, he recently re-released his Monthly1K course for $7 (previously, he sold it for $600. Yup, you read that right.) Now's a perfect time to start your business and that price point, it's a no-brainer.
Meanwhile, Ashley, our Account Executive, and Seann, our Growth Lead, have taken up massive jigsaw puzzles. (So had Ellen Degeneres, but it didn't go so well.)
Our Full Stack Developer, Collin, has a bunch of ways to fill the time: "Recreating fave restaurant meals, board game date nights, DIY projects, blankie forts." Maybe you don't have enough people for a board game right now – luckily, you can play classics like Scrabble, Catan, and more online.
Songwriter's block? Not for our Content Producer, Brandon, who's finding his inner muse in quarantine and writing some new tunes. RhymeZone is an excellent resource for your songwriting needs.
Vanessa, our Head of Operations, is busting out her knitting kit: "Watch out for my new line of scarves in the fall." Here are some free knitting patterns, courtesy of Yarn.com. (♪The best time to wear a striped sweater…is all the tiiime.♫)
If you're stuck at home, why not renovate your home? Cece, our software engineer, has undertaken some awesome home improvement projects, like "installing sliding barn doors instead of swing doors, yard project planning, and trying to figure out something cool to build with leftover shiplap pieces."
So…how you uh, how you comin' on that book you're working on? The hardest thing when it comes to writing your book is getting started. This is the year you complete it. Scribe Book School is a full suite of resources to help you finally write your book, with live workshops and Q&A's, a copy of Wall Street Journal Bestseller The Scribe Method, and so much more. Oh, and it's 100% free.
Language
Our Head of Business Development, Olo, is getting back into Italian: "I reconnected with my Italian teacher (classes on iTalki via Skype) and have set up a series of classes over the next few weeks. Not only do I have more time for this but I get to help an Italian family with income during a time of need."
In other Romance language news, Mel, our Launch Operations Manager, is using her extra time to give her 5-year-old Spanish lessons: "For parents looking for at-home-learning resources for their kids, I recommend teacherspayteachers.com. It's a marketplace where teachers sell their original educational materials, but they have a ton of free downloads too." ¿Cómo se dice "awesome"?
✢
Media
This one's a big one. Now more than ever, we're looking to various sources of entertainment to get our minds off (or weirdly, on) this pandemic. We're not going to tell you to rewatch The Office for the 14th time or go through the entire Netflix oeuvre (but if not now, when?). But it's definitely the time to check out all the media your friends have been recommending you – including your friends here at AppSumo. Here are a handful of suggestions:
Books
Severance by Ling Ma, is a 2018 satirical science-fiction novel about an aimless Bible product coordinator traversing a landscape ravaged by Shen Fever, a fictional infection with origins in China. Sound familiar? It also won the 2018 Kirkus Prize for Fiction.
Book clubs aren't just for Oprah anymore. As part of an e-book club she's started with friends, our Head of Content Ilona has been reading Something in the Water by Catherine Steadman, a psychological thriller about a honeymoon gone awry.
Ayoade On Top by Richard Ayoade of IT Crowd fame, is a laugh-out-loud scene-by-scene guide to 2003's Gwyneth Paltrow romcom dud, View from the Top. It's an academic analysis no one asked for of a film that no one needs to see. Here's Ayoade talking about his book.
Looking for more non-fiction? The New Yorker has compiled their favorites of 2019 here.
If you've been looking to improve your business skills, look no further than readitfor.me, which gives you 12-minute summaries of top business and personal development books. It's like taking the limitless pill, only without the side effects.
Need even more of the written word? AppSumo's Freebies collection is chock full of awesome content written by some of the best in the biz, fo' free. We recommend Unstoppable & What We Learned: Facebook Advertising, along with everything else (no bias here, of course).
Movies
If you can't look away from virus-related films, you can join the millions of people watching Contagion (currently #3 on iTunes) or streaming Pandemic on Netflix. If you want to get a little more creative in your virus-movie endeavors, look no further than 2008's Pontypool, which follows a virus that transmits through the English language (an editor's worst nightmare).
Want to escape the pandemic pandemonium? We get it. Asked about her quarantine activities, our customer support rep Amy had this to say: "Frozen 2 600 times in a row." That's right. Disney has released Frozen II ahead of schedule on Disney+ as well as Star Wars: The Rise of Skywalker for purchase in digital formats.
Universal Pictures has also released their movies currently playing in theaters on demand (Prime Video, iTunes, etc.) early. These include The Invisible Man, The Hunt, and Emma.
Spencer on our Business Development team is set if Netflix ever goes down: "I own over 400 films on blu-ray, with over a hundred of those being movies I've never seen. During Corona, I'll be trying to pick through them, one a night."
TV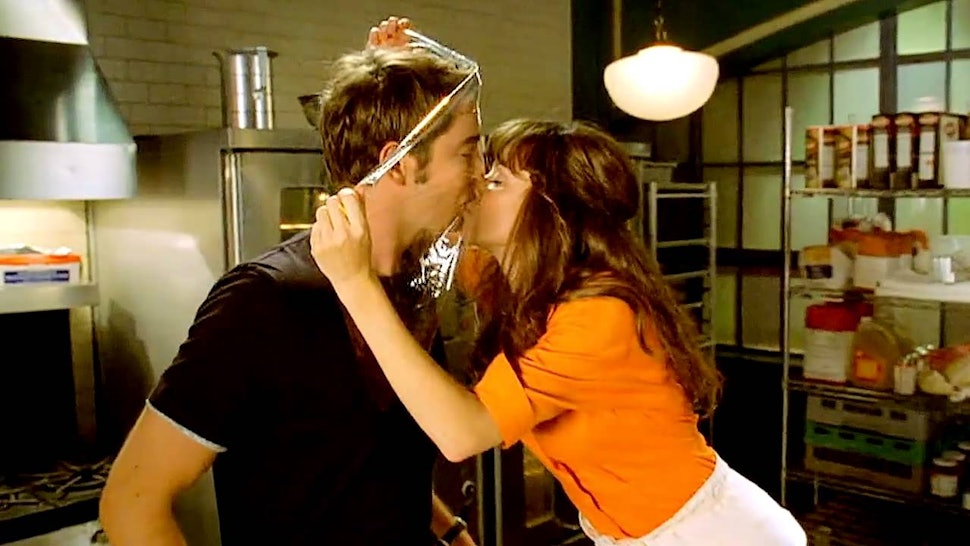 Pushing Daisies is a whimsical comedy-drama mystery about a piemaker named Ned who can bring the dead back to life by touch  – but only for a minute. (Any longer and another person takes their place.) When Ned brings his childhood crush, Chuck, back to life, there's one major catch: touch her again, and she's back to being dead, permanently. Follow this love story of social distancing at its finest on CW Seed. Otherwise, you can guilt-watch Love is Blind on Netflix, the popular dating show that matches contestants before they can see each other face-to-face.
The Leftovers may just be the hauntingly close-to-home supernatural mystery drama we need right now. When 140 million people disappear from the world without a trace, the remaining population is left to wonder why. From creator Damon Lindelof (behind Lost and the Watchmen TV series), it's a slow-burn, philosophical character study about grief, hope, and picking up the pieces in the face of chaos, tragedy, and confusion. Catch it on HBO Now or HBO Go.
Overwhelmed by the streaming options out there? Luckily, the folks over at Digital Trends have compiled a list of the best shows on Netflix right now.
Even more recommendations from the author in order from comedic to serious: Community (Hulu), The Good Place (Netflix), Crazy Ex-Girlfriend (Netflix), Fleabag (Amazon Prime Video), Bojack Horseman (Netflix), Fargo (Hulu), Killing Eve (Hulu), Legion (Hulu), Succession (HBO), Westworld (HBO), Chernobyl (HBO).
Music
Other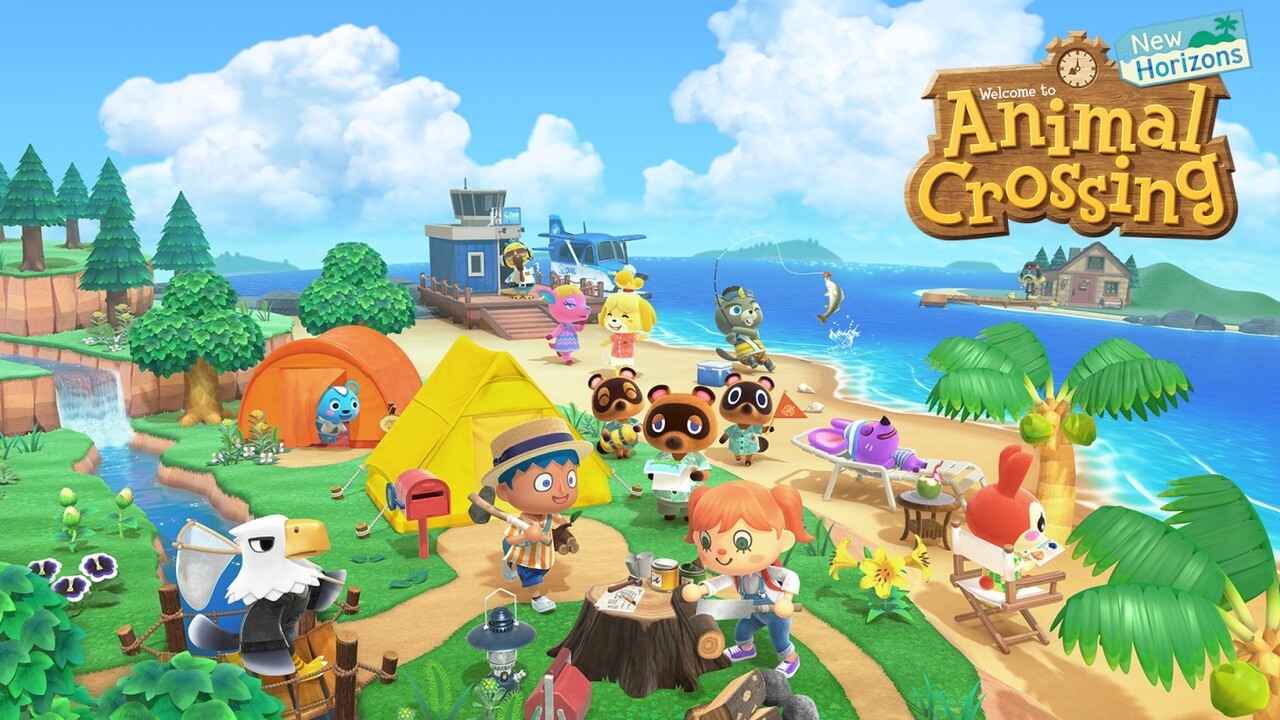 ✢
Social Interaction and Mental Health
Self-quarantine hasn't stopped our weekly team happy hour.
It's essential to be proactive about safeguarding your business during this precarious time. We've got you covered on that front.
But remember that your relationships and your mental health are just as important. Turn off the news. FaceTime a loved one or text a meme to an old friend. Take some time to meditate and practice mindfulness. No matter how isolated you may feel, you're still a part of the world, whether you're singing from a balcony in Italy or joining a virtual happy hour. Here are some ways you can relax, and stay connected to yourself and to others:
✢
Final Thoughts
If there's anything we know about our Sumo-lings, it's that they're resourceful, great at banding together as a community, and socially responsible. By staying home, you're doing your part to stop the spread of coronavirus and protecting others.
We hope this guide can help you make it through your self-quarantine and remind you that you're not alone.
If you can run your own business and keep the hustle going, you can definitely weather this storm.
In the meantime, take care of yourselves and stay healthy. We'll see you on the other side.
Have suggestions for what fellow Quarantine-lings can do? Let us know how you're spending your time during this pandemic in the comments below!