Marketing
30 Must-Have Graphic Design Resources For 2023
Ambitious founders, serious solopreneurs, and budding graphic designers all need a compelling professional brand — or at least the skills and resources needed to develop one.
Unfortunately, if you're new to the graphic design world, this means wading through a dizzying array of image editing software, stock image sites, design services, and much more.
To save you time, we've compiled the best graphic design resources to help you build a bespoke brand that sets you apart from your competitors.
Whether you're a designer looking for better graphic design tools or a business owner looking for cost-effective software, you'll find the best paid and free graphic design resources.
Live on AppSumo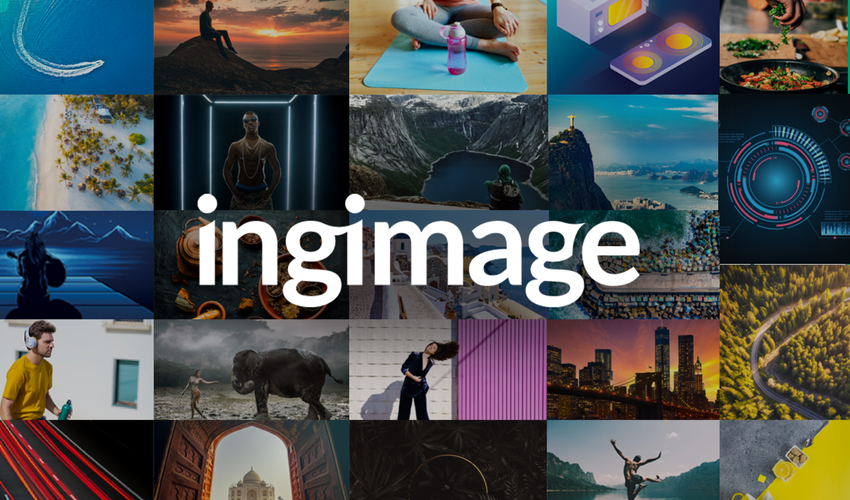 Get access to premium photos, vector graphics, and HD video.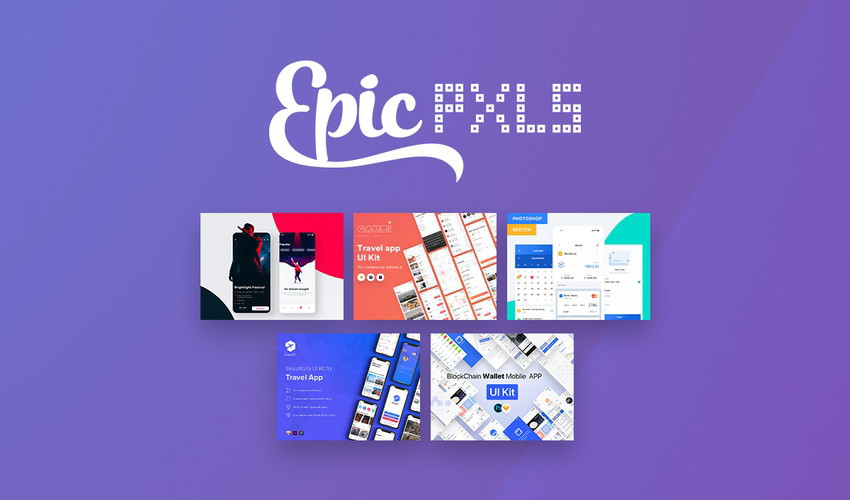 Create beautiful websites and landing pages with customizable templates.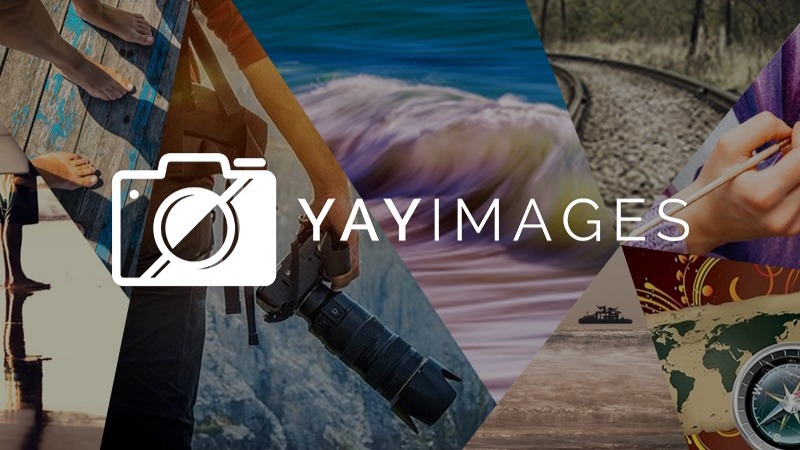 Empowers your creativity and design with unlimited downloads.
Stock Images for Graphic Design
Free stock images are among the most popular graphic design resources, and Pexels is the cream of the crop.
It boasts a community that's extremely generous with donating royalty-free work and is applauded for uploading content that quickly reacts to worldwide affairs.
If you find a great picture or photographer that you love, you can donate directly to them and Pexels doesn't keep any of the donations.
Freepik provides a powerful search engine developed to make graphic design an easy experience for everyone. It has millions of free high-quality stock photos and graphic design elements such as mockups, vector images, illustrations, and templates. Freepik has a search optimization filter powerful enough to find the most unique resources for any personal and professional use.
Created by e-commerce platform giant Shopify, Burst lets you download free stock images without worrying about attribution. These images can be used for both noncommercial and commercial projects.
New Old Stock is a curated collection of copyright-free retro stock photography that helps you "recapture history."
FreePhotos.cc is a free resource site where you can find Creative Commons photos to meet your graphic design needs. The site uses APIs from multiple stock photo providers to enable convenient image previews and downloads.
Whether you need photos reflecting social distancing in 2020 or beautiful portraits that go beyond the standard stock photos of people around a table, Rawpixel is the place to go. They also pride themselves on having the safest-to-use design resources, with express permission from the content creator for their use.
Unsplash has over 210,000 contributing photographers and a growing library of 2 million photos. The quantity of photos available isn't as high as other stock image sites, but Unsplash makes this up with high-quality and high-resolution images.
While Stockvault is another good choice for free stock images, its array of wallpapers, textures, and unique illustrations — alongside constant new additions and easy to browse categories — make it an ideal hub for design resources.
Pixabay offers free images and royalty-free stock from a generous community of creatives. The site offers a range of images and videos with marketing and business themes. They also offer free vectors and illustrations.
Serving world-famous brands like Subaru and WarnerBros, and boasting a library of 180 million files, Depositphotos has something for everyone.
The site features royalty-free stock images, high-definition footage, and thematic collections for any design project.
Mockup and UI Assets for Graphic Design 
Designing websites and apps that look high-quality is both time-consuming and challenging if you don't have professional experience. With EpicPxls, you can browse and download from a library of beautiful templates, fonts, graphics and more to create your own customized site or app.
EpicPxls usually cost $20 per month for 20 downloads. But for a limited time, you can get lifetime access to EpicPxls at a one-time cost of $39.
From UI kits to photos, effects, mockups, and more, Pixelbuddha offers premium and free graphic design resources for personal and commercial use.
All PSD templates are created using smart objects, which means you can enjoy a stress-free and smooth editing experience.
PSD Repo offers free PSD and Adobe XD templates designed by a pool of talented creatives. Sign up with your email, and you'll get free templates each week.
The Mockup Club features a directory of the free design mockups for Photoshop, Sketch, Figma, and InVision Studio. They frequently check that all mockups are free to use and virus-free, although you should verify this when you are on the site hosting the resource.
Mckups.com is a collection of handcrafted free PSD mockups and templates. The easy-to-navigate site features photorealistic mockups designed to add a creative flair to any project you're working on.
Vexels is an all-in-one library filled with ready-made trending designs and resources.
The site features a mockup generator and customizable designs across all categories with a focus on t-shirts, book covers, and PPT presentations.
If you're after freebies, Pixel Surplus has got your back. The minimalist site features premium and free mockups and design resources that include fonts, textures, and graphics.
As the name suggests, Free Design Resources offers free mockups, design resources, and UI kits to make your presentations and projects stand out. You will find mockup templates ranging from the side of a box truck to a coffee cup sleeve to any number of smartphones.
Trusted by big brands like Uber, Google, and Vimeo, Craftwork offers premium quality design resources to make your design workflow more efficient. It has a beautiful array of UI kits, illustrations, templates, mockups, and even freebies.
Mockup Mark offers free and paid apparel mockups that would be a great asset for the clothing section of a custom e-commerce store.
Typography Resources for Graphic Design 
The Font Shop is one of the largest digital foundries for fonts. It features a font glossary, insightful FAQ area, and the ability to try out fonts and see how they render before you buy.
Getting font pairing right can be tricky. The right combination can attract and lead the eye, while the wrong font pair can have the opposite effect. This is where tools like Fontjoy make life a little easier. It helps designers choose the best combinations by mixing and matching different fonts for the perfect pairing
Google's font catalog places typography front and center. All fonts are free and open-source, and they even handle licensing and hosting to make their fonts available to everyone.
And in typical Google fashion, the Google Font store also offers data on popularity, trends, usage, and demographics.
Adobe has it all. Buy fonts from resellers, download them from other foundries, and enjoy access to the Font Folio of collections tailored for different needs.
Fontifier turns a scanned sample of your handwriting into a font you can use in your word processor or graphics program.
Once scanned, you can preview your personalized font for free. Downloading your handwritten font, however, will cost $9.
Graphic Design Inspiration
UpLabs allows designers and developers to find and share interesting design trends.
The site curates the best design resources for the web, iOS, and macOS to inspire and speed up the design process.
In need of some serious eye candy to get your creative juices flowing?
Treat yourself by browsing Awwwards' list of beautifully designed sites. All sites are categorized and rated for different elements like usability, content, and creativity.
Whether you're designing an Android or iPhone interface, Pttrns is a goldmine of inspiration for UI kits and smartphone design.
When you need some creative fuel for your next project, visit the site to enjoy a rich library of completed designs for any category you can think of.
Typography.guru is a leading forum about typography and claims to be the "biggest online community for the field of typography."
The forum, which boasts over 6,000 members and 37,000 forum posts, connects you to skilled typography designers and specialists around the globe. You can use it to ask typography questions, learn more about individual fonts, and follow the latest typography news.
Behance is a creative social media platform for designers and creatives that showcases beautiful work to spark your creativity. Check it out the next time you're in a creative slump and need inspiration from all angles.
How To Pick The Best Graphic Design Resources
What's the best graphic design resource for you to start with?
With a wide range of tools, software, and sites, all boasting their own nuanced features and specialties, pulling the trigger on any graphic design tool can be a confusing process.
To make a choice, narrow your options down exclusively to the tools that meet the needs of your business. Start with resources that offer free trials or paid upgrades. If you get value from them, consider investing in premium versions.
Looking for the best deals for premium resources? We've got you covered:
Grab them now before they are gone.